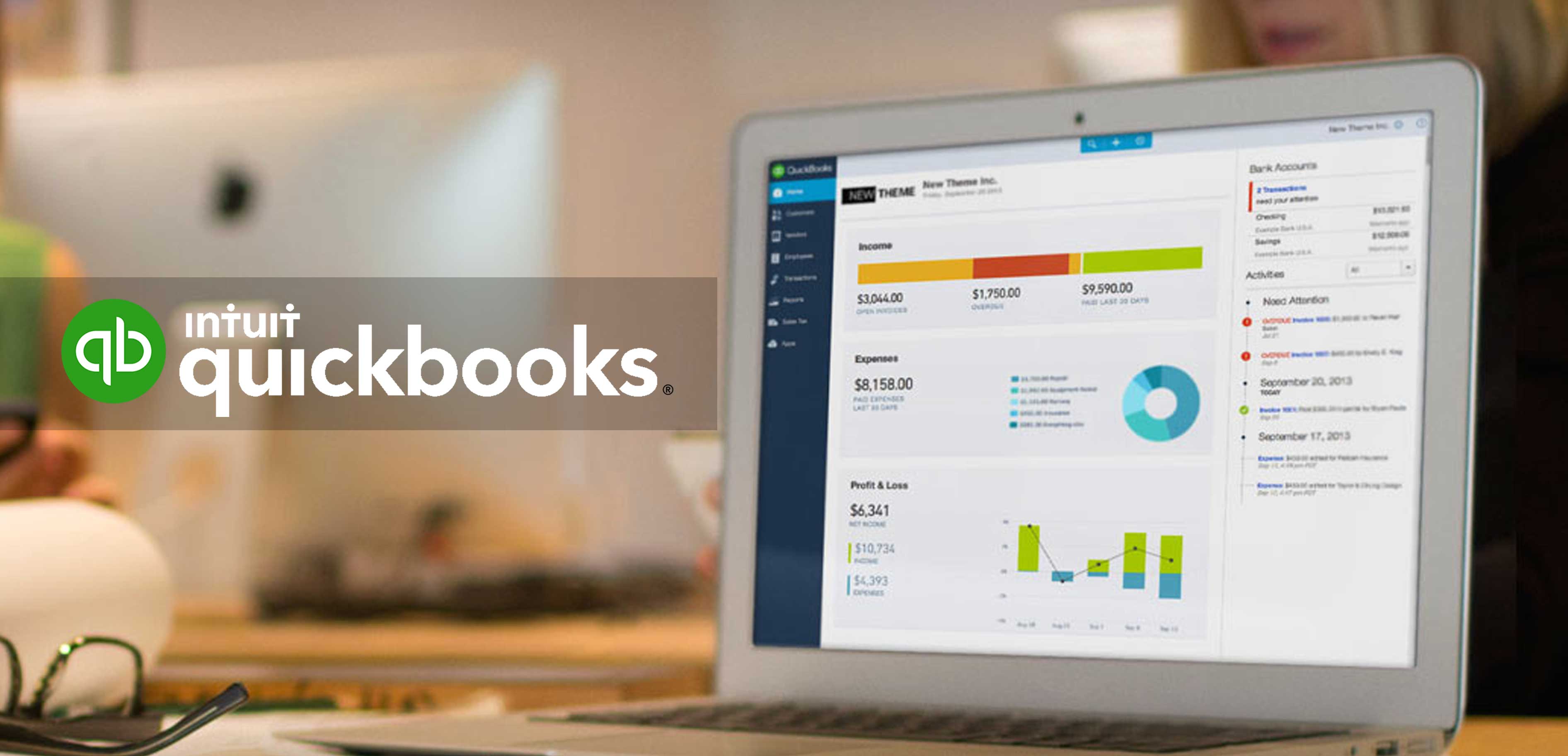 QuickBooks offers a range of accounting and business planning tools to manage your business. Using QuickBooks you can access your accounts anywhere, anytime.
QuickBooks Online is a cloud based financial management software. It's designed to slash the time you spend managing your business finances, by helping you with tasks such as:
Creating estimates and invoices
Tracking sales and cash flow
Managing your customers and suppliers
Monitoring your tax and making tax return much easier
Understanding your company's performance
Planning ahead and budgeting
Being a true cloud solution, there's no need to install any software. You can access QuickBooks Online straight from your internet browser on any computer or web enabled device whenever, wherever.
The QuickBooks reporting tool allows you to easily access periodic reporting including:
Balance Sheet and Profit & Loss
General Ledger and Trial Balance
Statement of Cash Flows and Transaction List
EDITIONS OVERVIEW

Basic Accounting
Account Receivables, Accounts payables
Orders/Invoicing
Receipt and Payments
Up to 3 users

Advanced accounting features
Budgeting/Project etc.
Efficient Inventory
Foreign Currency
Up to 5 users

Industry specific reports
Work with multiple companies at same time.
Company Consolidations
Attach inventory images
1 - 30 users
Access anywhere anytime by hosting.
Industry specific reports
Additions for Multi-location inventory, Serialised Inventory and Lot tracking
Project and Sub projects
Multi-currency, Multi-company, Multi-user.
Forecast Sales & expenses
Up to 30 users at a time
More than 150 industry reports
Create Industry Specific reports
Customer management
Supplier Management
Company snapshots
Inventory
Purchase Order
Excel Integration
Manage the bills
Track sales
Batch Invoicing
Foreign currency
Accept credit and debit cards
Run "Cost to complete job" report
Progressive billing to clients on job phase
Reminders and notifications in one screen
See Tasks on calendar view
Recurring billing, invoices
Job tracking with phases
Department / Classes with related reports
Bin location tracking
Barcode scanning
FIFO inventory costing
Serial number and lot tracking
Multi-location Inventory
Multi-currency
Advanced Pricing
- Quantity discounts
- Price changes by class
Company consolidation
Open & work in multiple companies at a time.
Advanced reporting ODBC connection