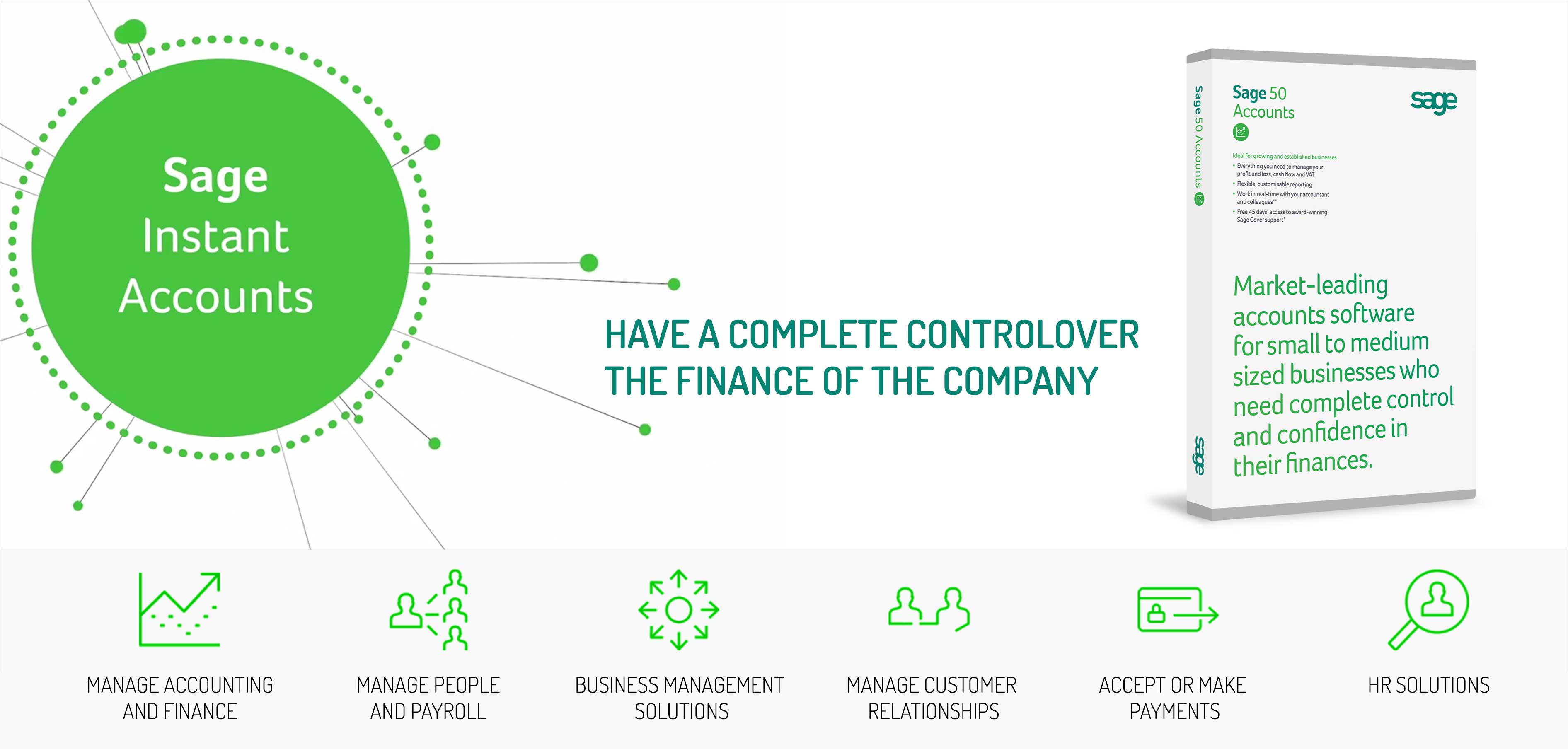 Sage 50 ME Edition is the perfect accounting and business management solution for small and medium-sized enterprises. A holistic solution, the Sage 50 can help you manage operations, draw reports and identify trends and opportunities, all from one interface.
The Sage 50 ME Edition is a regional accounting and business management solution that has been designed in compliance with the standards of accounting practices in the region. Sage 50 Middle East Edition provides the business owners with the power to control every aspect of their business, from inventory and finances to supplier engagements and customer relationships, allowing them to make informed decisions at every step, based on the data at hand.
The Intelligence Reporting feature of the Sage 50 Middle East edition gives complete control over the data that is filtered into the periodic reporting. The accumulated data can be manipulated to gain insight into the prevalent trends. These insights can further be used to identify the potential areas of growth to make new business decisions.
Sage 50 Middle East Edition does not require a lot of time for configuration and training, sparing the clients from high installation and implementation fees. The staff also can be trained for the product with relative ease.
The Sage 50 Middle East Edition's dashboard display is an intuitive and simple way of identifying and monitoring key factors of the organization, ensuring that they perform at a level that ensures achievement of business objectives.
Sage 50 Middle East Edition is powered by MS SQL Express that results in a consistent user interface. The software solution's functional integration allows adding additional modules to the core accounting package, making for a scalable solution that can be tailored according to your business needs.
BENEFITS
Flexible Editions
Invoicing, Inventory, Bank & Cash.
Financial reports, Balance Sheet, Profit & Loss, Trial Balance
Top customers, Top Suppliers, Job costing
Multi-company, Multi-user.
Easy view of accounting entries for all transactions.
Drillable reports up-to the original transaction
EDITIONS

Basic Accounting / Bank / Cash etc
Account Receivable / Accounts Payable
Quotes / Invoice / Bills
Single User

Advanced accounting features
Budgeting/Audit trail/Job costing etc
Department accounting
Up to 5 users

Job and project management
Role based security
Manufacturing, Construction and Distribution Solutions
Huge data handling capability and faster performance
KEY FEATURES
Apart from the basic accounting features Sage 50 (formerly known as Peachtree) also gives you below added benefits.
Open Multiple companies at a time and work
Attach documents to transactions and master records
Customizable reports
Convert data from QuickBooks
Audit Trail
Budgets and Cash flow
Inventory management and trend analysis
Serialized inventory tracking
Order/sell using vendor part numbers
Quantity price breaks
Buy/sell in different units
Advanced drop shipping capabilities
Job and project management
Role based security
Manufacturing, Construction and Distribution Solutions
Huge data handling capability and faster performance